CRAFTED TO YOUR HEART'S DELIGHT
UNIQUE HANDMADE JEWELLERY
Choose to your heart's fill from our handmade creations. Check out the Shop now
WHY SHOP FROM US
The Heart Studio is a unique place on the internet. Our online store boasts of unique collections that are completely handmade. All pieces of art that you see in our shop has a story that it says to the world. However, all these stories have one thing in common, the Love.
The love that unites us all and bridges the gap between us.
The central idea behind The Heart Studio is to spread love & happiness.
When you shop from our store, you can be sure that you're taking away a unique piece that doesn't exist anywhere else in this wide open universe. However, the real essence of The Heart Studio is to spread the love & joy.
FEATURED CATEGORIES
Visit our shop to see all the products.
CREATIVE SERVICES
PERSONALISED ARTS, CRAFTS & UTILITIES
Contact Us for Custom Jewellery, Art Commissions, & Other Creative Services.
CREATIVE CORNER
READ OUR LATEST BLOGS
Read about the detailed step-by-step tutorials & explanation of the creative process.
Our Blogs are Coming
Soon
CUSTOMER TESTIMONIALS
WHAT THEY SAY ABOUT US
Jewellery at this place was the one which was unique and their customer service was great...
My daughter loves their designs as they are cute and lovely. We had enough of choices to be made. Prices were reasonable and works were very much intricate... We had a very good shopping experience over there and would love to continue to do 🛍️💸🛍️💸
I buy my jewellery from The Heart Studio. Simple & elegant designs. Perfect for office & daily use. All the best, Christy!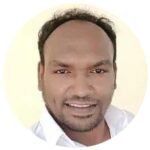 I bought a bracelet for myself and i was very impressed by the design. I'm going to order gifts for my friends and family from now on. They are handmade and therefore I can say they are unique to whomever I give them to.
Good handmade jewellery & gift articles. Loved by my relatives. Now, I'm a regular customer.
My go-to place for buying gifts, jewellery & sweet little things. Lovely pieces of art.
FOLLOW US ON INSTAGRAM
@theheartstudio.in
Follow us on Instagram
& stay connected with
our latest designs.
Join Our Monthly Newsletter
Get Notifications About Our Latest Additions & Offers!